March 12th, 1998 at 4:35 pm by
Mark
Tags:
capital-punishment
,
death-penalty
,
law
,
lillelid
,
murder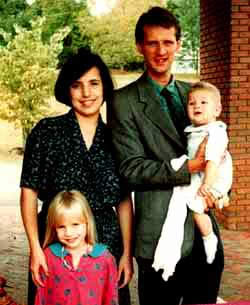 Thank God these kids haven't gotten off yet.
     Maybe you've seen some blurb about it on the news wherever you are. Four "adults" and two "teenagers" killing three people and leaving another with a bullet in his head.
     You wouldn't think much of it, of course. This sort of thing happens ever day in America. I guess that's why if you go to AltaVista, you come up with only a few occurrences of one of the victim's names.
     Joseph L. Risner, 20. Edward D. Mullins, 19. Natasha W. Cornett, 18. Crysta R. Sturgill, 18. Karen R. Howell, 17. Jason B. Bryant, 14. All from Kentucky.
     Kids.
     On Sunday, April 6th, 1997, they attempted to kill four people. No big deal, I'm sure. Happens every day. Six kids go out, and kill three people, and leave one barely alive with a bullet in his head.
     Just kids.
     Your normal, average teenagers. Another "tragic tale of youth gone wild in America." Nothing to worry about whatever.
     The two under the age of 18 are being tried as adults. Three counts of first degree murder and one count of attempted first degree murder. But it's no big deal. At least it wasn't four counts of first degree murder, right?

     You know, just kids.
     All six of them. Out joyriding in their victims' car after they left them dead and dying in a ditch in Baileyton, Tennessee, just a mile off of interstate 81.
     The worst thing the two "youngsters" will ever face is life without parole. Being juveniles, they're too young to face capital punishment for a childish mistake, aren't they?
     Because they're just kids.
     Arrested April 8th in Douglas, Arizona by U.S. Customs agents as they tried to make their way to into Mexico. There was some squabble about extradition for a few days, and finally everyone was back in Greene Co., Tennessee to be arraigned for trial.
     Just some kids…
     That's all. No more, no less. Just some remorseless, evil little shits who grinned and smiled for the camera, acting like nothing at all had happened. They were cold and calm. Completely uncaring.
     They're from broken homes. They were brought up badly. Their father/mother/aunt/uncle was an alcoholic. They were sexually molested as children. The Devil made them do it. It wasn't their fault. Oh, no.
     And as faithful followers of Brother Bill Clinton and the ACLU, it's our moral, American responsibility to feel sorry for them and abolish the Death Penalty, isn't it?
     Because they're just average kids!
     They made a bad judgement call. They need to be felt sorry for, and rehabilitated, and made into productive members of society again.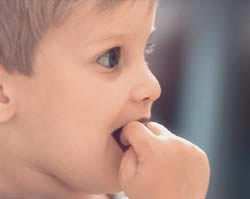 Hmmm… how about a dose of REALITY?
     A whole family.
     Vidar Lillelid, 34. Delfina Lillelid, 28. Tabitha Lillilid, 6. Peter Lillelid, 3. They were driving from home from a religious function when they ran into the aforementioned "model citizens" who are on trial for this brutal crime.
     Tabitha and her brother Peter were still alive when officers found them at 8:45PM. She died the next afternoon at 12:05PM. Her three-year-old brother, with a bullet in his head, held onto life. He will never, ever recover fully from that injury. After being discharged from the hospital, he was awarded custody to his father's family in Sweden.
     I've never been much for Capital Punishment, either, but how the Hell can anyone feel sorry for these six kids who killed a family, and just for the Hell of it?!
     Their lawyers have pulled every trick in the book to get everyone to feel sorry for them. And the final straw was today… the day they claimed the youngest one is the one who actually shot and tried to kill the entire family.
     I only hope the jury is competent enough to realise that even if he is the one who did do it, the other five didn't care much, or else they would've done something other than make off with thier victims' vehicle.
     Fucking murderers.
UPDATE! 13-Mar-98 – 19:00 (EST)
     Risner, Mullins, Cornett, Sturgill, Howell, and Bryant have received two sentences. Life Imprisonment Without Parole, and 25-Years for the attempted murder of the three-year-old, Peter. To be served consecutively.
     This situation … It's a travesty. Those six nooses from the picture above well-illustrated the general feeling of most of the people around here. They were put up last May, if I remember correctly, by a convenience store owner. He was ordered to take them down because of their proximity to an elementary school.
     I can't help but think that if they had been allowed to stay up, and the parents and teachers had to explain to these children what these screwed up teenagers did, and exactly why people felt that they should die for their crimes, then there might be one-hundred eighty some odd children in East Tennessee who wouldn't grow up to be complete and utter pricks with no regard for human life.
     If life wasn't good enough for a mother and father, a six-year-old and a three-year-old, then why should it be any good for the ones who killed three of them and left the other clinging to life with an injury from which he will never recover?
     Now the American people get to pay for the rooms, meals and security measures that house these six murderers for the rest of their lives.
     Is it just me, or does it seem a terrible waste of money?
     "Oh, but there's been too much killing," said one person close to the Lillelid family.
     "That's just desperation talking," said another.
Photos copyright © 1997 & 1998 Knoxville New-Sentinel, a Scripps-Howard company. reprinted with permission.